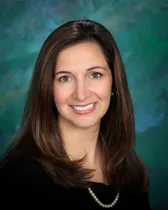 Erica Swaim, RDH, Lead Dental Hygienist
Erica has been in the dental profession for over 23 years. She received her Dental Assisting I Certificate from Central Piedmont Community College in 1999. In 2005, Erica entered the Dental Hygiene program at Catawba Valley Community College and graduated in 2007 with an A.A.S. in Dental Hygiene and is a Registered Dental Hygienist in North Carolina.
She now calls Clemmons Comprehensive Dental Care her home, where she continues her extensive dental hygiene duties, which include OSHA and Safety Coordination responsibilities. Erica enjoys expanding her vast knowledge of dental hygiene and prevention, including opportunities to participate in yearly continuing education programs and peer discussion groups where new concepts and methods are covered. Erica also takes pride in serving the local communities by participating in noteworthy volunteer activities such as Give Kids a Smile which offers vital dental services to children in need.
Erica is a hygienist with a calm chairside manner and kind demeanor. She is accomplished in assisting patients to overcome dental anxiety and fears so that she can deliver the care they need. Erica truly enjoys educating patients, collaborating with the staff and maintaining healthy smiles!
Erica is married to her husband, Rob. They have two beautiful children who they love spending time with. Her other interests include enjoying summer, traveling, church activities and cuddling with her German shepherd, Nikko.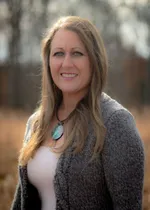 Lori Adams, DAII, Lead Clinical Assistant
Lori joined our team in 2016 and has 8 years of experience working as a DAII. Lori received her diploma in Dental Assisting from Forsyth Technical Community College in 2008 and received her expanded function certifications in monitoring nitrous oxide sedation, and coronal polishing the same year. She is x-ray certified by the state of North Carolina. In 2017, Lori was certified as an implant surgical assistant through the Triangle Dental Institute.
Lori serves as our lead clinical assistant. Lori's caring personality and experience in the field makes people feel at home at our practice. She takes time to explain procedures to patients as well as educating on dental health.
Lori enjoys building relationships with patients and loves seeing patients improve their smile and oral health. In her spare time, Lori enjoys traveling with her husband, reading, working out, and spending time with her children, and her granddaughter Sophia.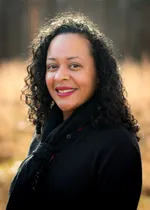 Naomi Burks, DAII, Social Media and Marketing Manager
Naomi joined our practice in 2016, but previously worked with Dr. Cassar at another practice. Naomi started her dental career as a sterilization tech at an orthodontic practice in New Jersey, and developed her passion for dentistry through this experience. She became a DAII in 2006 earning her dental credentials at Dental Assisting Services in Farmingdale, NJ. She is x-ray certified through the state of North Carolina.
Naomi has a passion for continuing education, and in 2017 became certified as an implant surgical assistant through the Triangle Dental Institute. In her spare time, Naomi enjoys cooking, singing and spending time with her son De'haven Elijah.

Although no longer employed as a dental assistant at Clemmons Comprehensive Dental Care, Naomi continues to work remotely for the practice as our social media and marketing manager.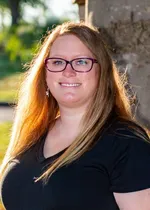 Danielle Larose, CDA
Danielle has been an assistant for over 19 years. Danielle attended school at Medix in Townson, MD earning her degree as a Certified Dental Assistant in 2000. Danielle is also X-ray certified. Danielle moved to North Carolina in 2013, and joined Clemmons Comprehensive Dental Care in 2019.
Danielle is a newlywed and has two wonderful children, Samantha and Matthew. She also has 3 dogs, Moose, Diddles and Brutus. In her spare time Danielle enjoys crafts, and spending time with family and friends.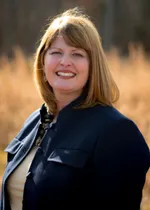 Margaret Tully, Financial Coordinator
Margaret came to Clemmons Comprehensive Dental Care in 2016. She received her Degree in Dental Assisting and Reception from Putnam Career Technical Center in 1986. Before joining our team, Margaret worked in the Dental Community for over 18 years and was a Business Owner for 10 years.
Margaret helps all of our patients with scheduling, financial questions and patient treatment education. She is committed to continuing education to help better serve our community of patients. Margaret is a self-motivated, customer-service oriented team member. She enjoys working with both the clinical and administrative employees to coordinate all the aspects of our practice.
She values her relationships with her patients; she loves sharing her favorite books with them and is devoted to helping everyone maintain a healthy smile. In her spare time she enjoys spending time with her husband in Christian Ministry and loves decorating, entertaining, glamping and outdoor activities.